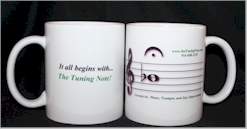 TTN Mugs
Available for purchase.




TTN Hats
Available for purchase.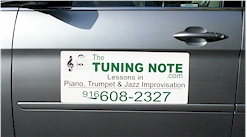 Master Classes are classes that are offered here at my studio in El Dorado Hills and are in the form of group classes. Topics will vary, and may include the following:

Music Theory I
Music Theory II
Jazz Music Theory
Jazz Improvisation
Advanced Jazz Improvisation
Jazz Music History
Arranging 101
Conducting
How to Practice!
The Many Roles of the Jazz Pianist
...more to be announced
Pricing is yet to be determined. I'm very excited to offer these master classes and look forward to meeting you! I will be posting more information at a later date. Should you have any questions, please e-mail me at masterclasses@thetuningnote.com.

Thank you and welcome to The Tuning Note!